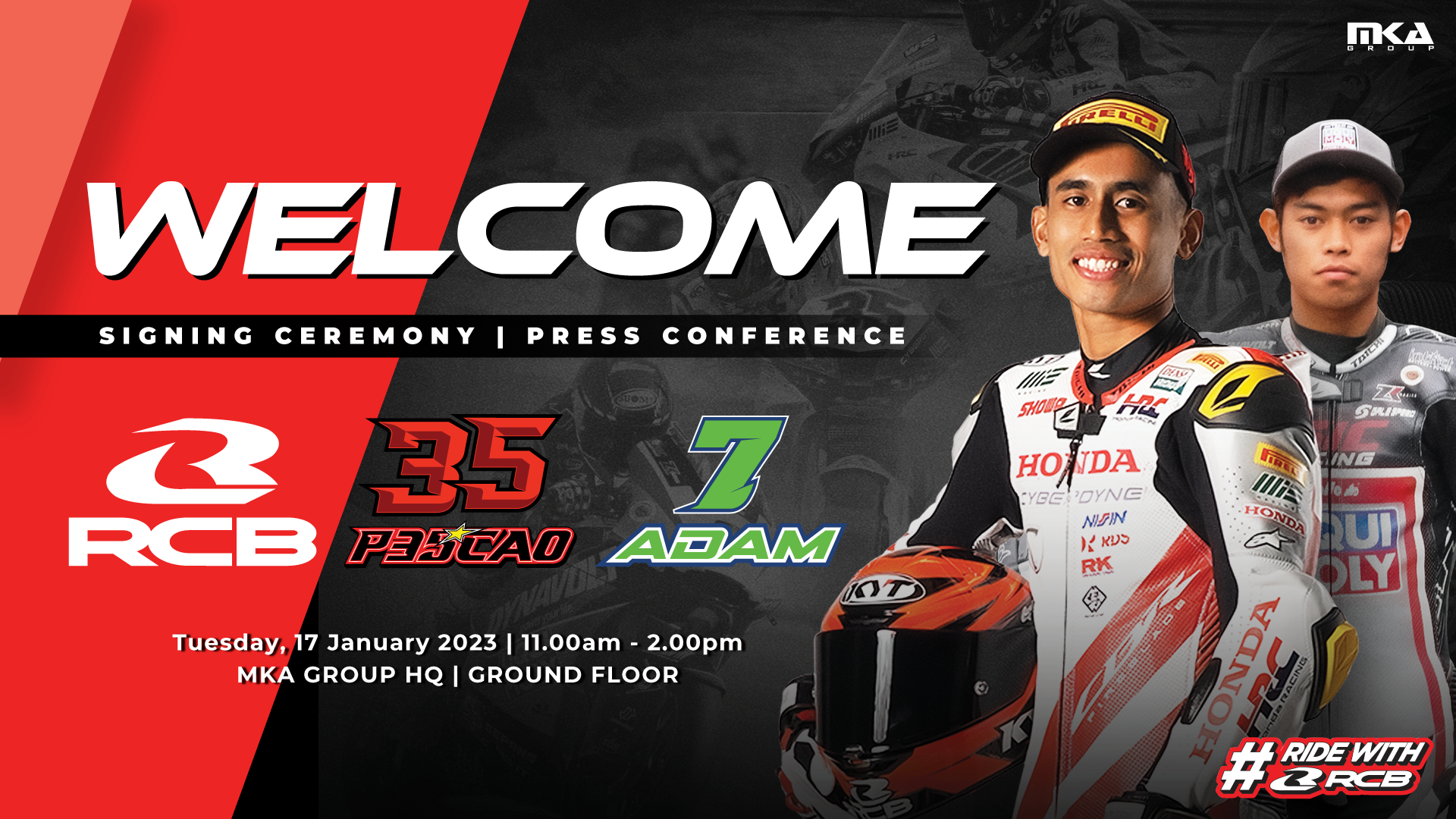 RCB SHOWS SUPPORT FOR HAFIZH, ADAM IN WSBK 2023 CHAMPIONSHIP
RCB (Racing boy), Malaysia's strong supporter for motorsports development and pursuance of international excellence, has reaffirmed its commitment for sponsorship and continued support for the country's two biggest names in motorcycling race – Hafizh Syahrin Abdullah and Adam Norrodin Ibrahim as the duo compete in the 2023 World Superbike Championship (WSBK), which will open in Phillip Island, Australian at the weekend of 24th to 26th February.
Competing in the colours of MIE Racing Honda Team, Hafizh Syahrin will be racing for a second season in the premier 1000cc Superbike category while Adam, who was previously attached to ZK Racing, will be contesting in the 600cc Supersport Championship for his maiden season.
"We are proud to support Hafizh and Adam as they compete at one of the highest levels of international motorcycle racing. They have consistently demonstrated their talent and dedication, and we are confident that they will have the potential to reach new heights in the 2023 WSBK season," said Group Chief Executive Officer, Bruce Lee Cong Quan at a press conference and signing ceremony here today.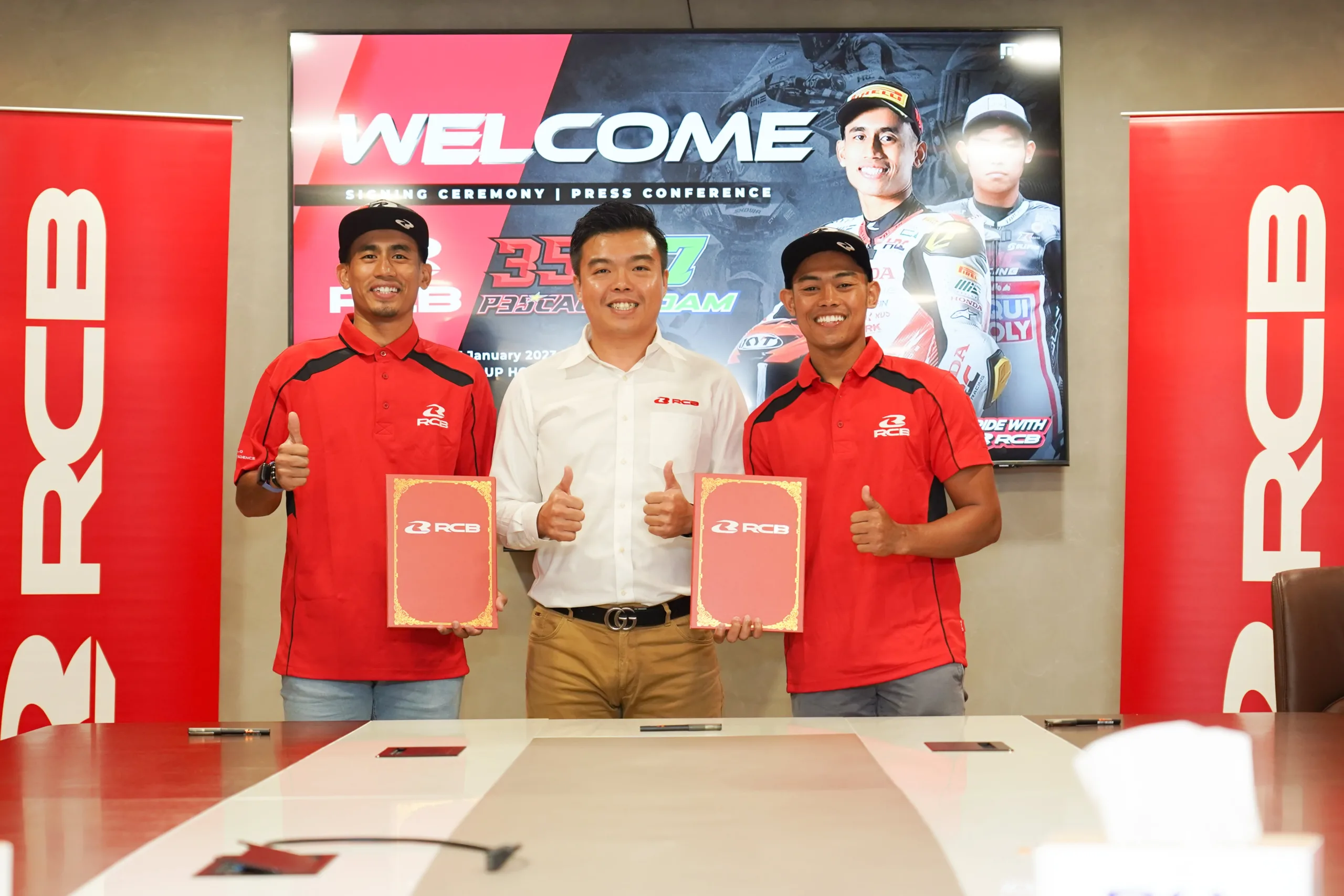 Held at the MKA headquarters in Putra Industrial Park, Puchong, Lee is also hopeful for a lucrative Return of Investment from their participation in the WSBK for the promotion and building the RCB brand; and enhancing further its products and technical development.
"We are also excited to have their expertise as we continue to develop and improve our products. As professional riders, Syahrin and Adam will also play a key role in RCB's product development process, providing valuable insights and feedback to help the brand continue to innovate and improve," Lee said; adding that RCB, which is a subsidiary brand of MKA Group, is committed with its longstanding business approach of providing support to international motorcycle racing teams and riders including in the MotoGP and national championships such as the Malaysian Cub Prix Championship.

"We at RCB are very humbled and pleased with the returns from our active participation in the world championship and the developments in motorcycle racing. RCB has long collaborated with the leading motorcycle racing teams in the MotoGP™, Moto2™, and Moto3™ and WSBK™ World Championships to further strengthen RCB's research and development (R&D) efforts for the sports and industry's development. Today's event is another testament of RCB's commitment." he added.
In thanking RCB for the sponsorship, Hafizh said the continued support by RCB and a full year's experience competing in the WSBK last season with MIE Racing Honda will provide him the necessary tools to make a bigger impact the 2023 season.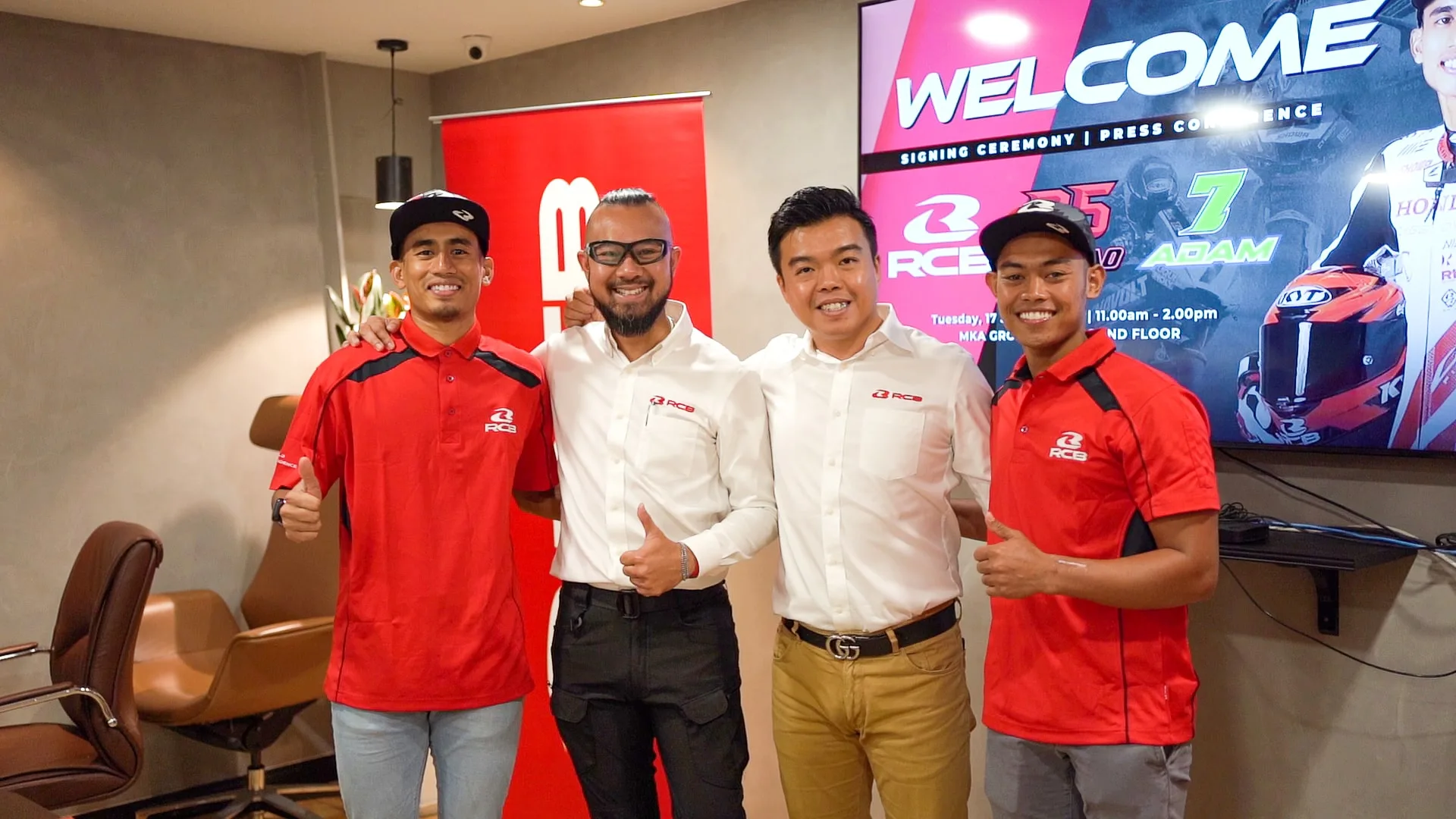 Last year, the 28-year-old Hafizh Syahrin scored points on four occasions, finishing 23rd in the Championship standings after outscoring teammate Leandro Mercado. He scored a best result of 12th place on two occasions, once in Race 2 at the Autodrom Most and again in the Tissot Superpole Race at the season-ending Australian Round at the Phillip Island Grand Prix Circuit.
"I would like to thank RCB for backing me up in my pursuit to be the best rider in my category. While there have been encouraging results and great performance from our end in the previous year, we want more. The passion and desire to raise our team's name remains strong. We are optimistic of a better results this year. to be in the top 5 is in our crosshairs", said Hafizh.
Adam, who competed in the 600cc in Asia Road Racing Championship (ARRC) last season and experience in the Moto3 World Championship, is looking forward to his new adventure with the support of RCB and MIE Honda Racing in the World Supersports Championship (WSSP).
"It's a great honour for me to compete in the WSSP and I would like to thank RCB for their confidence in me. I have raced in the 600cc at the ARRC and the CEV; and hope to make full use of the experience to put up my best performance," said Adam.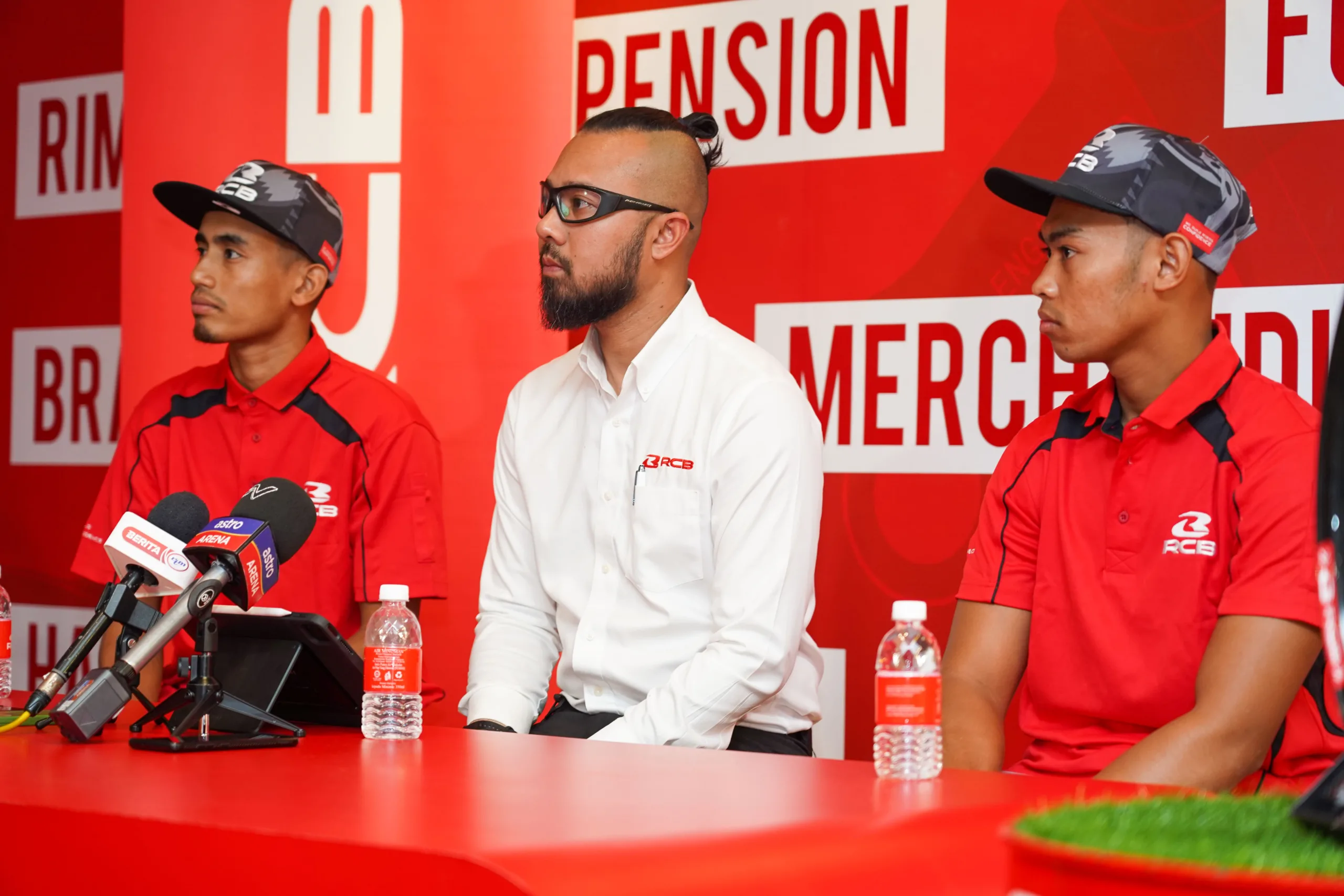 For more information, please contact Mr. Jai Ismail, Group Head of Branding and Communications, MKA Group.